John Dryden once wrote:
'But Shakespeare's magic could not copied be; Within that circle none durst walk but he.'
And I'm inclined to agree. As most lovers of the English language will attest, Shakespeare is one of the greatest writers ever to have graced the pages of literature. Whether from his tragedies, his comedies, his tragicomedies (they exist) or his sonnets, practically everyone in the English-speaking world and beyond can quote at least a line of Shakespeare.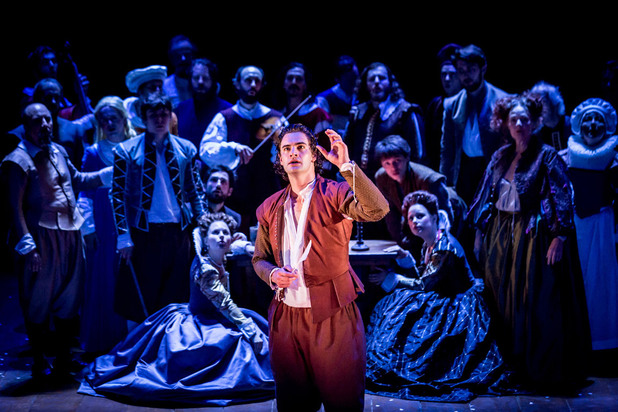 Mum and I have made it an annual thing to visit The Globe to watch a play. Last year it was
A Midsummer Night's Dream
, this year
The Comedy of Errors
. Next year? Well we're waiting for the schedule to be released but determined to get our Shakespeare fix, we booked
Shakespeare in Love
. Based on the Oscar-winning film (and written by the same guy too), it tells the fanciful story of Shakespeare, his friend and rival Kit Marlow and his love interest Viola de Lesseps as our hero attempts to pen his latest work and chase off the debt collectors.
It's one of my favourite films so I had high hopes for the stage production (which has been extended into the New Year) and definitely wasn't disappointed. A faithful adaptation of the onscreen oeuvre, the cast were absolutely magical and brought the characters to life spectacularly, simultaneously bringing me to tears (that scene) then having me dissolving into laughter. I never wanted it to end and the interweaving of Shakespeare's sonnets and plays (in particular Romeo and Juliet) had me falling head over heels in love again with the playwright's poetry.
Now, if only I could write something as beautiful...