Good things come to those who wait, right? And surely what feels like all of my 25 years is long enough. Let's start at the beginning though. Ask anyone who knows me to describe me and quite possibly the words 'cat' and 'lady' may recur. I grew up in a house of animals (cats, dogs, chickens, horses, hamsters, sheep, errant stoats/rabbits/voles brought in by aforementioned cats etc) and will still find any excuse to talk to anything that passes me on four legs. Friends would probably also mention 'books' - I devour books at an insatiable speed and as a child used to read TS Eliot's
Old Possum's Book of Practical Cats
cover to cover, as well as the programme of the poems-brought-to-the-stage-production
Cats
that I'd swiped from the bookshelf.
Cats
left the West End back in 2001 and my dreams of meeting magical Mr Mistoffelees were shattered until S bought me tickets to see the reboot for Christmas. Almost two months later, the time had finally arrived and I was off to The Jellicle Ball.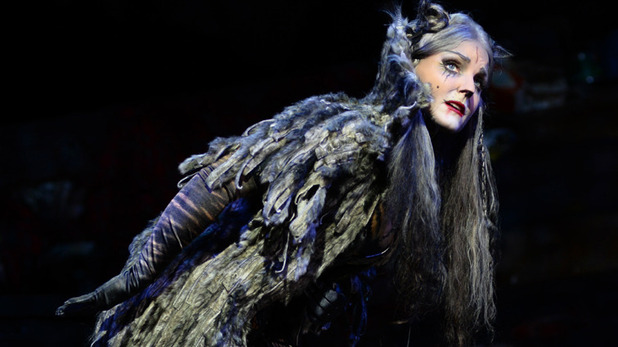 One of Andrew Lloyd-Webber's most successful musicals, Cats is a riot of Eliot's poetry brought to life through incredibly feline dance and Trevor Nunn's award-winning score. There's a loose story woven around the characters and each appear on and off stage as languidly and louche as the very best cats do to tales of Macavity (the mystery cat), Growltiger (who's a cat-pirate) and my favourite Mr Mistoffelees (an entertainer through and through with a brilliantly adorned costume).
Despite not having read the poetry for many years, I found myself knowing all the words and loving that the grandfather in the row in front of us was singing along to
Journey to the Heaviside Layer
. I had goosebumps through
Memory
and overheard the granddaughter ask whether the cats were real.
The production is brilliant and I'm loathe to reveal too much because you absolutely must go and see if for yourself before it disappears from the stage once again. And if there's one thing you'll definitely take away (other than how can people look so good in catsuits and costumes) is that
The Naming of Cats is a serious thing.