I've said it before and no doubt I'll say it many times again, I'm a massive reader. Huge. Enormous. Limitless. I'd pick up books before I could read them, put pen to paper before I could write and spent my childhood living in other people's adventures. I've read almost all the books in my parent's houses at least once (or, in the case of Alex Garland's
The Beach
and Tolkien's
Lord of the Rings
, countless times) and still regularly swap books with my ex. I occasionally buy books, perhaps more so now that (whisper it) I have a Kindle - but before that, I was making good use of the Hackney library.
But now, there's a new kid in town,
Books on the Underground
. The premise is pretty self-explanatory and just a little bit romantic, creating a moving, subterranean library of novels to pick up and put back down once you're done.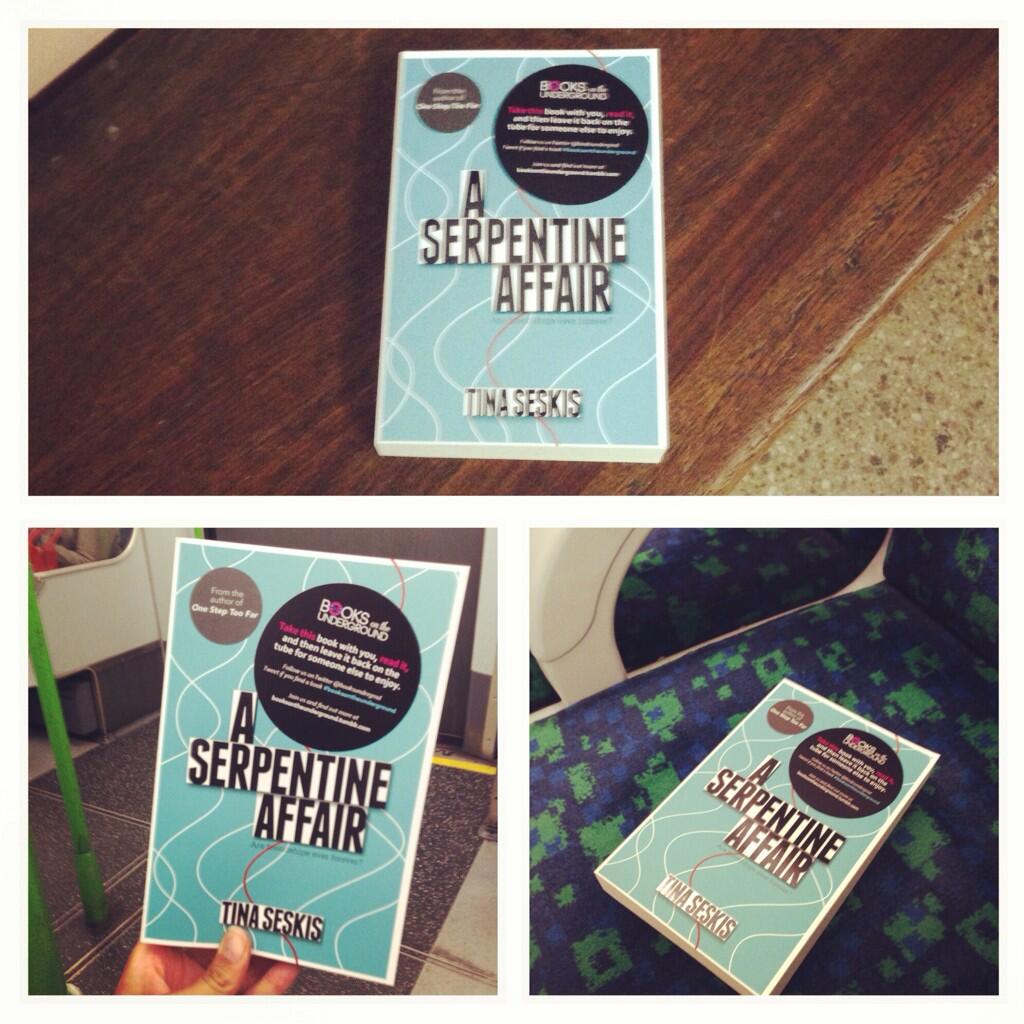 A couple of weeks ago, Books on the Underground offered me the opportunity to review one of their latest loves and here's what I had to say...




Tina Seskis'

A Serpentine Affair

is one of those books that you just can't predict. Despite an opening line that surmises the main event, it's the journey there that's just so unexpected. An annual reunion of seven old friends may seem innocent enough but the expertly crafted book reveals each women's dark secrets, bubbling dangerously under the surface.




Seskis' ability to write strong characters with well-considered back stories really comes to the fore. The interweaving histories of the women create both a sense of empathy and distrust – are these women responsible for the fate of their friendships? And, as we know, the course of true love never did run smooth – the dark undertones of the relationships in the novel are compelling and provocative.




A great second novel, A Serpentine Affair follows the success of One Step Too Far, as a striking piece of work that asks the reader to question their own morals, as well as those of the characters. After all, how well do you really need somebody?




You can buy the book

here

or keep an eye on

their Twitter page

to find where it's heading next, and what else you'll be able to pick up. Easily identifiable by the charming sticker, where will you take yours?